Canada's Jessie Fleming has had Monday's Women's World Cup match against Australia on her mind since the schedule was announced, keenly anticipating facing off against her Chelsea team mate Sam Kerr in what has become a do-or-die Group B game for both squads.
"Every time I do something well in training, Sam tells me to 'Leave it in Cobham (Chelsea's training base),'" Fleming laughingly told CBC earlier this month. "So yeah, there's definitely some joking back and forth.
"But I know Sam, and she takes it very seriously once she starts to play, but before and after the game, I'm sure it'll be it'll be all jokes. I'm really excited for the game."
The 25-year-old Fleming was key to Canada's historic Olympic gold medal in Tokyo with her steely-nerved penalty kicks, while Kerr is the Matildas' all-time leading goal-scorer with 63.
Together they won their fourth consecutive Women's Super League title and the Women's FA Cup this season with Chelsea.
Until Saturday, it seemed uncertain whether they would get to meet in the final group game after the 29-year-old Kerr missed her team's first two matches with a calf injury. She was given the green light on Saturday, saying she was "feeling good."
Tenth-ranked Australia must win in Melbourne to advance to the knock-out round, while the seventh-ranked Canadians need only a draw.
Advertisement
"I know the Aussies have a very good fan base and I think the atmosphere there will be just spectacular. I think it's such a cool opportunity getting to play the host nation. And yeah, I think that's the game I'm most excited for," Fleming said before travelling to the World Cup.
Fleming, who has 113 caps to her credit, sat out Canada's opening game – a 0-0 draw with Nigeria – with her own calf injury and her creativity was sorely missed. She returned for Canada's nerve-jangling 2-1 win over Ireland.
Fleming, who made her senior team debut in 2013, is also one of the best box-to-box midfielders in the game, with a terrific motor honed playing full-contact boys hockey and running growing up. She is an Ontario high school track champion in the 1,500 and 3,000 metres.
Advertisement
It was Fleming's composure that carried Canada to victory at the Olympics. In the final versus Sweden, she scored a penalty kick in regulation and then converted in the shootout. Her spot kick was Canada's lone goal in their 1-0 semi-final win over the mighty Americans.
Canada has struggled to find the same success at the World Cup, with a best finish of fourth in 2003, the year Christine Sinclair, the all-time global leader in international goals with 190, made her World Cup debut. Fleming was five years old then.
A goal here would make Sinclair, who recently turned 40, the first player to score in six consecutive World Cups. And while Sinclair has not announced her post-tournament plans, a loss on Monday will likely be her World Cup finale.
Also Read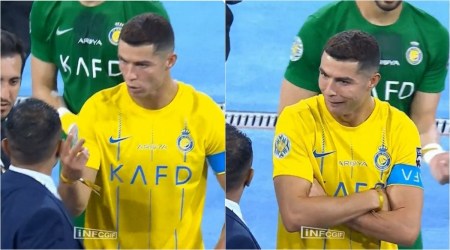 Watch: Cristiano Ronaldo looks bemused after being snubbed for player of ...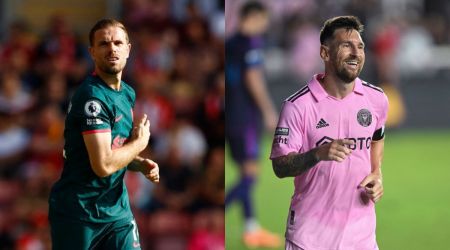 'Can't understand why coming here would damage Henderson's legacy and Mes...
Jose Mourinho substitutes Roma player, forces his own team to play with 1...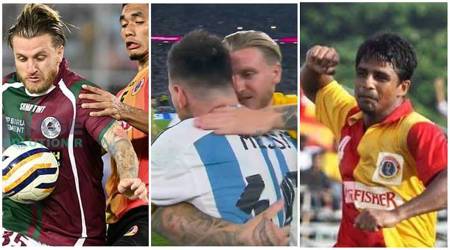 'Mohun Bagan World Cupper Cummings just played with Messi but is nothing ... Top Sports News Now
Mr 360 to Mr 180: How Suryakumar Yadav played T20 like ODI finisher
'Losing is good sometimes....in hindsight, one series doesn't matter'
'We have challenges on that front...': Dravid identifies key area of improvement
Click here for more
"Christine Sinclair is a huge inspiration to our team and to Canadians in general," Fleming told FIFA recently. "More than any other player, she's kind of shown what's possible for a Canadian player to do just in terms of the level she's been at on the international scene for so long and to have scored so many goals for her country I think is really incredible."