Indian football's "rapid strides in recent past" and an upsurge in public interest in the sport presented a "compelling case" for the inclusion of the men's and women's teams for the upcoming Asian Games, national federation president Kalyan Chaubey said.
The participation of the Indian men's and women's football sides in the Hangzhou Games was earlier in doubt as per the sports ministry's criteria of sending teams which are ranked in top-8 in the continent.
The sports ministry later cleared both the teams by relaxing the criteria after an appeal from the All India Football Federation (AIFF). Head coach Igor Stimac had also sought Prime Minister Narendra Modi's intervention in the matter.
"Indian football has been making rapid strides in the recent past. We have improved in football as a nation, improving our FIFA ranking, winning three back-to-back international titles," AIFF president Chubey told PTI in an interview.
The Indian men's team won the tri-nation tournament, Intercontinental Cup and SAFF Championships earlier this year and moved back to below 100 in FIFA rankings for the first time since 2018, showing signs of steady improvement.
"The combined viewership of SAFF Championship on our YouTube channel saw an impressive influx of fans participation, our women's team progressed to the Round 2 of Olympics qualifying," said Chaubey, a former India goalkeeper.
"It's hearting to see the entire nation witnessing and supporting the emergence of Indian football over the last few months. This all made for a compelling case for us to present it to the central leadership." India is currently ranked 18th among countries under the Asian Football Confederation. But, out of the 23 competing countries in the Asian Games, India is at 13th spot as higher ranked countries such as Iraq, United Arab Emirates, Oman and Jordan are not taking part. Third-ranked Australia does not feature in the Asian Games.
Advertisement
Chaubey also confirmed that India will field the best available senior men's team with the talismanic Sunil Chhetri as captain and the country can expect a strong show in the Asian Games, scheduled to held from September 23 to October 8.
The team will also be helmed by head coach Igor Stimac as the country returns to the Asian Games football competition after missing out in 2018.
PTI had reported earlier that Chhetri will be a part of the Asian Games team as one of the three over-aged players along with several others of the current senior side.
Advertisement
"This is correct (Chhetri to be in the team). We intend to send the best of national team for both men's and women's competition. It's a matter of reputation for India to field the best competitive team," Chaubey told PTI in an interview.
"Having Sunil Chhetri to lead this team will bring in a lot of value. Coach Igor Stimac's experience will also come into play in preparation for the event." India's number one goalkeeper Gurpreet Singh Sandhu and defensive mainstay Sandesh Jhingan are expected to be the other two over-age players.
Asian Games football competition is a Under-23 affair but due to the one-year delay of this edition, the organisers have allowed those who are 24 years old with the cut off date of birth being fixed at January 1, 1999.
This meant that at least half a dozen players — apart from the senior trio of Chhetri, Gurpreet and Jhingan — from the team that had won the SAFF Championships earlier this month can also be picked for the Asian Games.
"Participation in Asian Games has its significance in the current context of Indian football. There is an air of positivity around Indian football and I believe Asian Games results will provide further impetus for the growth of the sport in India.
Advertisement
"The men's and women's teams will be seen back at Asian Games after nine years. Unfortunately, it's too long a gap for Indian football to endeavour," Chaubey said.
He said the clearance of the football teams by the government will give a much-needed boost to the development of the sport in the country.
"This was much needed. Indian team is strong tactically, physically and mentally," he said.
Advertisement
"I was very impressed with the fitness levels of our national men's team during the Intercontinental Cup and SAFF Cup. The boys are in good shape, both physically and mentally. Where the opponents were struggling on the field, we were playing back to back 120 plus minutes of games and still there was no sign of fatigue." Asked if it would not be challenging to get the players released by their clubs for the Asian Games, he said, "All our stakeholders are like-minded football administrators and wish well for Indian football.
"Their contributions have been immense in the growth of Indian football, and collectively, our motto has been 'India First'.
"I reckon that we will require to sit down to discuss our domestic calendar to ensure the existing club competitions shouldn't get affected.
Also Read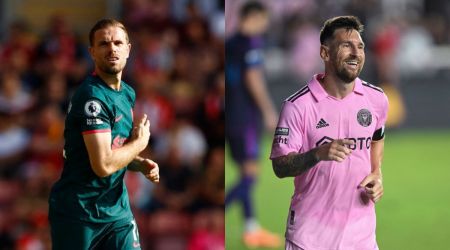 'Can't understand why coming here would damage Henderson's legacy and Mes...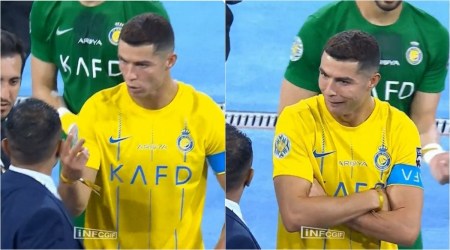 Watch: Cristiano Ronaldo looks bemused after being snubbed for player of ...
Jose Mourinho substitutes Roma player, forces his own team to play with 1...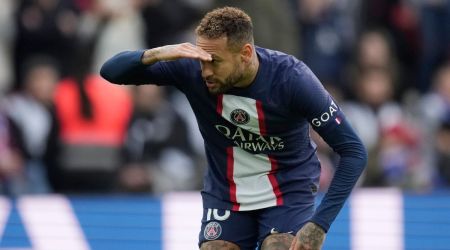 Neymar set for Saudi move after Al Hilal agree near-USD100M transfer fee ...Advertisement Top Sports News Now
'The name of the game is intimidation': Hungry Gukesh takes on resurgent Magnus Carlsen
Vidit wins 4-2 against Nepomniachtchi to complete Indian quartet in FIDE WC quarters
Neymar joins exodus from Europe for 'greener' pastures in Saudi Arabia
Click here for more
"This has been a new dawn of Indian football and we will collectively continue to work towards developing the sport. Stakeholders' participation is equally important in this journey, as much as our fans' support." The men's team has been clubbed with China, Bangladesh and Myanmar in Group A and at least the top two sides will go through to the knockout phase.