Aitana Bonmati scored twice as Spain routed Switzerland 5-1 on Saturday to advance to the quarterfinals of the Women's World Cup for the first time.
Spain responded emphatically to its 4-0 loss against Japan in its group-stage finale in a blowout against the Swiss in Auckland.
Alba Redondo, Laia Codina and Jennifer Hermoso also scored in the win at Eden Park. Codina showed plenty of relief to score from close range after conceding an own goal in the first half.
Spain coach Jorge Vilda made some big calls after his team was routed by Japan. Two-time Ballon d'Or winner Alexis Putellas was left on the bench and goalkeeper Cata Coll was picked for her full international debut. They were among five changes to his starting lineup, which paid off as his team produced a dominant performance.
Switzerland was one of only three teams that didn't concede a goal in the group stages, but was 4-1 down by halftime against Spain, which wore blue jerseys instead of its familiar color of red.
Not that it made any difference as one of the tournament favorites won in style.
Bonmati scored her first in the fifth minute after Switzerland goalkeeper Gaelle Thalmann had pushed Alba Redondo's effort against the post. The Swiss couldn't clear the ball and Bonmati collected it, turned sharply in the box and fired low into the corner.
Advertisement
Switzerland was gifted an equalizer in the 11th through Codina's own goal. The defender picked up the ball just inside her own half, but without looking, turned and swept an overhit backpass beyond Coll, who was advanced out of her goal.
Spain was back in front in the 17th as Redondo headed a bouncing ball low into the corner. It was her third goal of the tournament.
Spain continued to look for more goals and Bonmati scored her second in the 36th when showing quick footwork to make space in the box before placing a shot into the corner.
Advertisement
It was 4-1 in the 45th as Codina made amends for her earlier error by bundling the ball over the line from a corner.
Top Sports News Now
'The name of the game is intimidation': Hungry Gukesh takes on resurgent Magnus Carlsen
Vidit wins 4-2 against Nepomniachtchi to complete Indian quartet in FIDE WC quarters
Neymar joins exodus from Europe for 'greener' pastures in Saudi Arabia
Click here for more
Meriame Terchoun, one of three half time substitutes for Switzerland, forced a save from Coll from close range after the break. It was her team's only effort on target all match.
Switzerland all-time leading scorer Ana-Maria Crnogorcevic had just one shot on goal in group play and didn't fire a shot against Spain.
Hermoso swept in a fifth for Spain in the 70th to score her third of the tournament.
WHAT'S NEXT
Also Read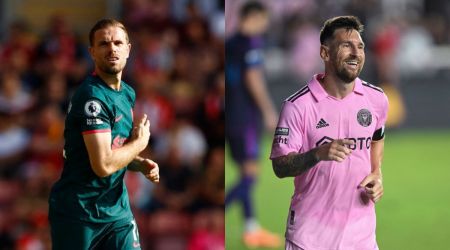 'Can't understand why coming here would damage Henderson's legacy and Mes...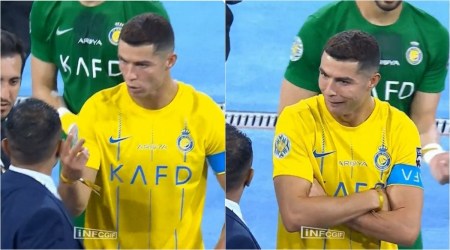 Watch: Cristiano Ronaldo looks bemused after being snubbed for player of ...
Jose Mourinho substitutes Roma player, forces his own team to play with 1...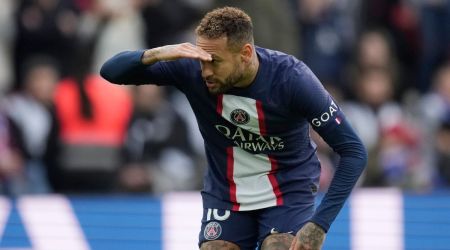 Neymar set for Saudi move after Al Hilal agree near-USD100M transfer fee ...
Spain will play either 2019 runner-up Netherlands or South Africa in the quarterfinals in Wellington on Friday.