Rebecka Blomqvist's second-half goal lifted Sweden to a 2-0 win over Argentina on Wednesday to advance the Blagult to a round-of-16 showdown with the United States in the Women's World Cup.
Argentina was eliminated from the tournament.
Neither side looked close to scoring for much of the match until Blomqvist broke the deadlock with a headed goal at the 66th-minute mark to help the blue and yellow finish 3-0 and win Group G.
Sweden, which rested nine starters to open the match, threatened at times in the first half. A combination of disjointed play and fouls prevented Sweden from taking early control of the game.
Playing at times in a pelting rain, Argentina did not create a real chance in open play, and suffered a blow when veteran Florencia Bonsegundo was stretchered off in tears after a late tackle by Blomqvist in the 41st minute.
Late in the match, Gabriela Chavez committed a foul while defending a corner kick. Elin Rubensson converted the penalty kick in stoppage time to seal the victory for Sweden.
Swedish captain Caroline Seeger made her 20th Women's World Cup appearance Wednesday to equal Hedvig Lindahl's tournament record for Sweden.
Over 17,900 spectators packed Waikato Stadium, which holds just 18,009. The crowd was full of Argentina supporters who sang and chanted for all 90 minutes, plus stoppage time, on a brisk night in Hamilton.
KEY MOMENTS
Advertisement
Stout defense was on full display for over an hour, but Blomqvist managed to push the blue and yellow over the line against Argentina.
Sofia Jakobsson picked out the head of Blomqvist perfectly on a cross from just outside the 18-yard box for the decisive goal.
WHY IT MATTERS
The clash between the United States, the two-time reigning World Cup champions, and third-ranked Sweden will be their seventh meeting and tie the record for the most-played matchup in Women's World Cup history.
Argentina's run ended in the group stage just as it had in its three previous appearances, in 2019, 2007 and 2003. La Albiceleste are still without a tournament win.
Advertisement Top Sports News Now
'The name of the game is intimidation': Hungry Gukesh takes on resurgent Magnus Carlsen
Vidit wins 4-2 against Nepomniachtchi to complete Indian quartet in FIDE WC quarters
Neymar joins exodus from Europe for 'greener' pastures in Saudi Arabia
Click here for more
WHAT'S NEXT
Sweden travels to Melbourne, Australia, on Sunday for the U.S. match.
Also Read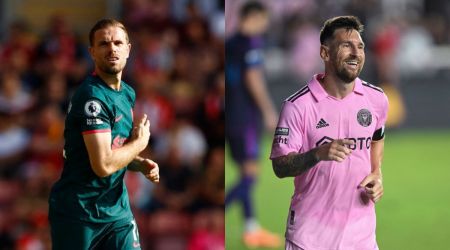 'Can't understand why coming here would damage Henderson's legacy and Mes...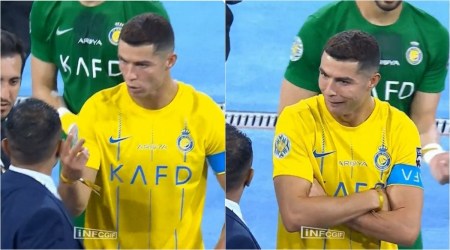 Watch: Cristiano Ronaldo looks bemused after being snubbed for player of ...
Jose Mourinho substitutes Roma player, forces his own team to play with 1...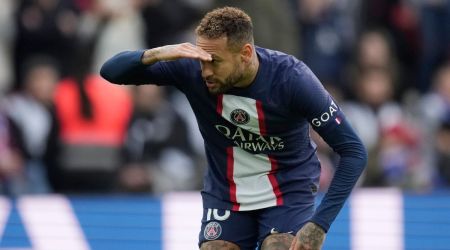 Neymar set for Saudi move after Al Hilal agree near-USD100M transfer fee ...
Argentina is knocked out of the Women's World Cup.