Punjab FC, the reigning I-League champions, on Wednesday announced their inclusion in the Indian Super League (ISL) from the upcoming 2023-24 season, making it a 12-team competition.
The club's title triumph in the I-League, along with successfully clearing the ICLS Premier 1 Licensing, earned them a spot in the top tier of Indian football.
With this, Punjab FC become the first ever club in India to gain promotion to the ISL from the I-League.
Punjab FC showcased extraordinary performance throughout the I-League 2022-23 season, dominating the competition and securing the top position on the points table.
The team displayed exceptional skills and dedication, winning 16 matches, drawing four while suffering just two losses. The team also scored a total of 45 goals, highlighting their prowess on the field.
Sunny Singh, founder of RoundGlass and the driving force behind the team's rise, said, "Punjab FC's inclusion in the ISL is a recognition of the hard work and perseverance of our players and staff.
"The team's swift progression from the I-League to the ISL is extraordinary, and we're thrilled to embrace the challenge of competing at the highest level of Indian football. We aim to make a lasting impression in the ISL and serve as an inspiration to young talent across India." Nikolaos Topoliatis, technical director of Punjab FC, also shared his enthusiasm ahead of the club's new journey.
Advertisement
"Being a part of the Indian Super League is a significant milestone in Punjab FC's history. We have followed our ideology of playing a brand of football which inspires young kids across the country to take up the sport and have built upon it.
Also Read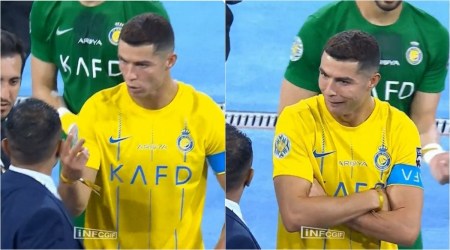 Watch: Cristiano Ronaldo looks bemused after being snubbed for player of ...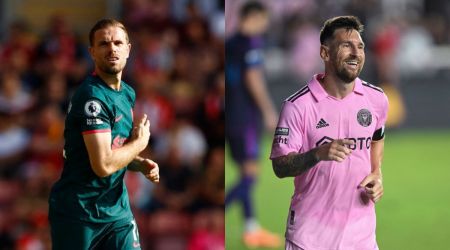 'Can't understand why coming here would damage Henderson's legacy and Mes...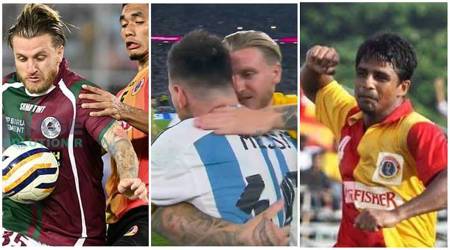 'Mohun Bagan World Cupper Cummings just played with Messi but is nothing ...
Jose Mourinho substitutes Roma player, forces his own team to play with 1... Top Sports News Now
Mr 360 to Mr 180: How Suryakumar Yadav played T20 like ODI finisher
'Losing is good sometimes....in hindsight, one series doesn't matter'
'We have challenges on that front...': Dravid identifies key area of improvement
Click here for more
"We have assembled a group of emerging talents for our season ahead. Our focus remains promoting this exciting brand of football and we look forward to competing against the best teams in the country," he said.