New Zealand outshot Switzerland and even moved goalkeeper Victoria Esson into an attack position several times, but failed to break a 0-0 tie Sunday in the Women's World Cup and became the first host nation to be eliminated in group play in tournament history.
The Football Ferns are co-hosting the World Cup with Australia, which must win Monday against Canada to avoid its own early elimination.
Switzerland advanced to the round of 16. The Swiss also played to a scoreless draw against Norway, but won the group with the tie against New Zealand, coupled with the Norwegians' simultaneous 6-0 rout of the Philippines.
New Zealand controlled the pace for long stretches of the match and had its chances to score, outshooting Switzerland 12-3. Jacqui Hand knocked a shot off the right post in the 24th minute.
All 25,947 seats at Forsyth Barr Stadiums were filled — the only one of Dunedin's six tournament matches to sell out. The raucous crowd stomped and cheered all night, to no avail.
The tournament began July 20 with New Zealand upsetting Norway 1-0, but the Ferns failed to score from the 48th minute of that match through two more games. They lost their previous match 1-0 against the Philippines.
Esson moved into an offensive position several times in the last minutes of the match. She managed a header off a corner kick, but it was off-frame.
WHY IT MATTERS
Advertisement
Switzerland becomes one of two teams from Group A to advance to the round of 16. It's only the team's second time in the knockout round — the first was in the Swiss' only previous Women's World Cup in 2015.
The New Zealanders' failure to score put an end to their Women's World Cup run.
IN THEIR OWN WORDS
"Just gutted, I think. Obviously we talked and we were proud of ourselves and what we've been able to accomplish, but at the end of the day we wanted to get out of this group stage and we just didn't. It's just black and white. So, obviously gutted," said New Zealand midfielder Malia Steinmetz of the elimination.
Advertisement
"We expected it to be really tough. New Zealand really tried everything they could, and I think we knew how to respond, especially defensively. We did a lot right," said Inka Grings, Switzerland's coach.
Top Sports News Now
'The name of the game is intimidation': Hungry Gukesh takes on resurgent Magnus Carlsen
Vidit wins 4-2 against Nepomniachtchi to complete Indian quartet in FIDE WC quarters
Neymar joins exodus from Europe for 'greener' pastures in Saudi Arabia
Click here for more
WHAT'S NEXT
Switzerland will play either Spain or Japan from Group C, pending a match between those teams on Monday to decide the top two places in that group.
Also Read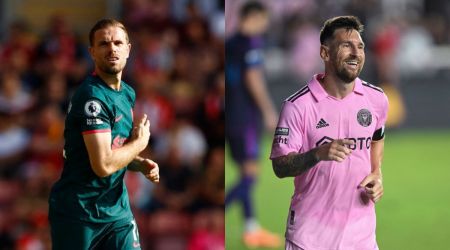 'Can't understand why coming here would damage Henderson's legacy and Mes...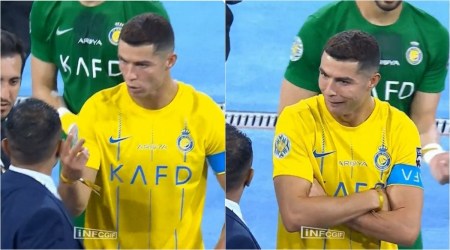 Watch: Cristiano Ronaldo looks bemused after being snubbed for player of ...
Jose Mourinho substitutes Roma player, forces his own team to play with 1...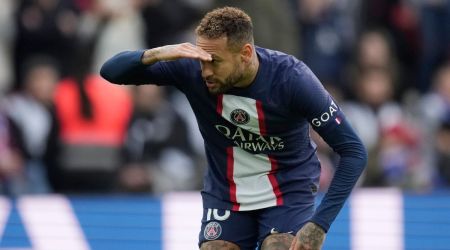 Neymar set for Saudi move after Al Hilal agree near-USD100M transfer fee ...
New Zealand is done for the Women's World Cup.